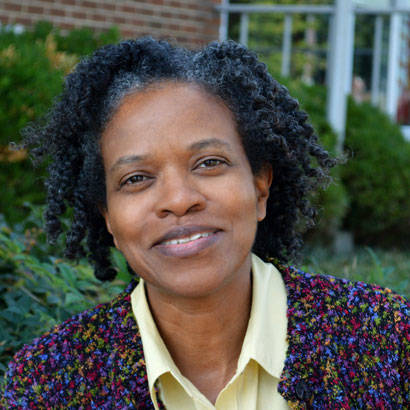 For 20 years, Stephanie Gailes sat behind a desk at FedEx examining and preparing financial records as one of the company's in-house accountants. Although Gailes knew she served a very important role at the time, she chose to leave to pursue a career in the nonprofit sector. Her path eventually led to grant writing and research. In July 2013, Gailes landed a job with the city of Memphis as grants administration specialist for its Parks and Neighborhoods division. What's more, in February 2016, her efforts garnered Memphis the Active Living Every Day (ALED) grant from NRPA.
Parks & Recreation magazine recently spoke with Gailes, who discussed the impact that the ALED grant has had on the city of Memphis and what makes her job the most gratifying.

Parks & Recreation magazine: Did you think grants administration was a good fit from the beginning?
Stephanie Gailes: The Division allowed me time to slowly ease into the position. I'm surrounded by personnel that love what they do. It was a little bit intimidating because it was a lot bigger than I thought — the division itself and the needs of the community and realizing the potential for supplementing our existing budget. I thought, 'OK, I need to get my arms around the needs. This is very impactful and it can change lives,' — whereas before, I was just a preparer of financial records.

P&R: What did receiving the Active Living Every Day grant mean to the city of Memphis?
Gailes: The city of Memphis and the Division cannot thank NRPA enough for the advocacy that it does on behalf of municipalities and parks and recreation. I understand that ALED was piloted first in non-governmental settings, and that NRPA's partners wanted to see how it would work in a park and recs setting. We just want to thank NRPA for choosing Memphis as one of the four municipalities to pilot this evidence-based program. We benefit from offering those types of programs in our facilities and promoting them to our senior population.

P&R: What progress has been made with this ALED resource?
Gailes: By ALED having an evaluation component and defined measurable outcomes, our seniors have had a great time trying to meet the physical activity goals. We had our finale on November 22. It was a celebration and a graduation, with a majority of the ALED seniors participating. The camaraderie they had during that three-month period has built relationships that are going to last.

P&R: What do you enjoy most about serving the community?
Gailes: I love supporting the goals, ideas and dreams of others. That was the role I served as an accountant and it is the role I now serve for the city of Memphis. When looking at a city budget, [parks and recreation] may not always be one of the divisions at the top of the list receiving a majority of the allocated dollars. However, our administration makes the connection of how park programs and infrastructure — whether it's a community center, tennis court, swimming pool, etc. — are a part of the solution to addressing the city's challenges. I look forward to contributing to the solutions that better serve the citizens of Memphis through parks and recreation.