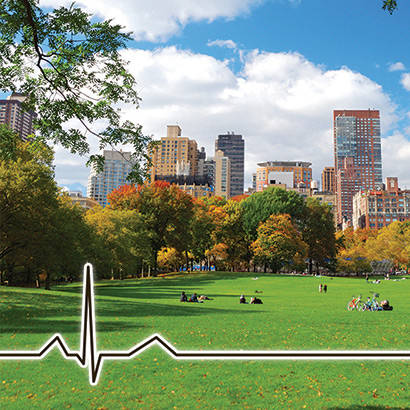 Each month, through a poll of Americans that is focused on park and recreation issues, NRPA Park Pulse will help to tell the park and recreation story. Questions span from the serious to the more lighthearted, and with this month's poll, we take a closer look at how Americans stay active and fit during the winter.
How Americans Stay Active and Fit During Winter
A Park Pulse poll conducted by the National Recreation and Park ASsociation asked 1,000 American ages 18+ what their favorite ways to stay physically fit are during winter.
Four in Five Americans
make an effort to stay physically fit during winter
Top 3 Activities:
46%: Walking, jogging, running or hiking outdoors
28%: Using home fitness equipment or a personal fitness device
25%: Working out at a local gym or recreation center
NRPA encourages adults and children to stay active and fit year-round at their local park and recreation centers.
(c)2016 National Recreation and Park Association
The National Recreation and Park Association Survey was conducted by Wakefield Research among 1,000 nationally representative Americans, ages 18+, between November 28 and December 1, 2016, using an email invitation and an online survey. Quotas have been set to ensure reliable and accurate representation of the U.S. adult population 18 and older. The margin of error for this study is +/- 3.1 percentage points at the 95 percent confidence level.