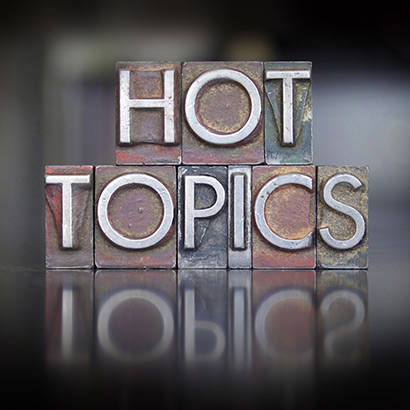 Visit the only professional networking platform dedicated to your profession to learn about the latest hot topics and newest trends in parks and recreation.

1. Hand Dryers vs. Paper Towels — Does your agency use automatic hand dryers or paper towels? Your colleagues discuss the benefits of ditching paper towels, which include being green, less staff time and waste around the facilities. Some may argue that automatic hand dryers spread more germs. Share your thoughts!

2. Brochure Design — Looking for inspiration for brochures for your summer programs? Whether you're building a new community center or just looking to revamp your style, your colleagues share their tips and offer examples. Working with local colleges to hire student interns to help with the graphic design is an example of the advice found in the discussion!

3. City/County Operated Golf Courses — Members are looking for help with their golf course issues, which include constant minor to significant improvements that may be needed to increase play and revenue. While some agencies have hired consultants, many are moving to new fees, etc. Read this discussion to see what has worked and can help keep your golf courses up and running.

4. Swim Lessons — It's never too early to think about swim season. In your preparations, you need to be sure you have a game plan for inclement weather or unexpected facility closures. Some suggest leaving a week at the end of the season for makeup sessions, keeping Fridays open for makeups or offering credits.
Click here to ask question of or share ideas with colleagues nationwide, today.