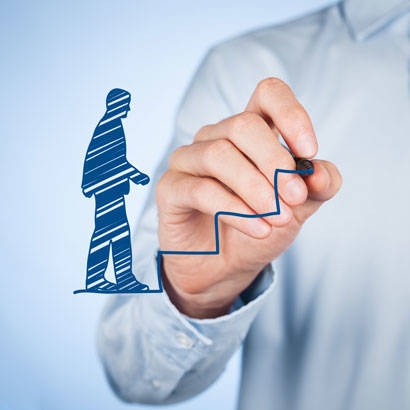 Certifications can assist in deepening your education and elevating your professional presence, and these benefits do not have to be limited to those who have achieved a bachelor's degree or higher.
In an article by the Bureau of Labor Statistics, titled "Data on Certifications and Licenses (CPS)" and published in U.S. Bureau of Labor Statistics, in 2015, a drastic difference was found in the number of certified professionals, 25 years or older, who held an advance degree compared to those with less education.
In addition, individuals with a certification or license were found to earn about one-third more than those who did not and, when compared to people of similar demographic backgrounds or education, those who held a certification or license had lower unemployment rates than those without credentials.
Having built a long-standing reputation in the field of parks, recreation and leisure services, the Certified Park and Recreation Professional (CPRP) certification offers a diverse range of education and work experience requirements for initial applicants.
These requirements were designed to create as many opportunities for certification as possible, while still maintaining a quality program designed for today's park and recreation professional.
Now is the perfect time to strengthen your knowledge in finance, human resources, operations and programming, and solidify your place among the almost 5,000 professionals who are already enjoying the benefits of CPRP certification.


Become a Certified Park and Recreation Professional
This is your year to treat yourself with professional growth and explore a future with one of the top certifications for the field. Click here to learn more and apply.
Molly Sullivan is NRPA's Certification Manager.