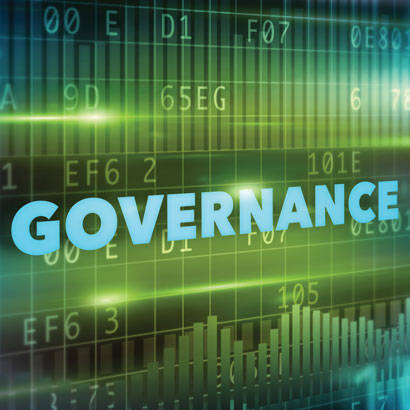 Governance is one of the least understood terms and approaches to effectiveness in organizational leadership today. Many people hear it and think you are mispronouncing "government." But, if it is to achieve its full potential, effective governance is a key element members of elected or appointed boards must contribute to the oversight and guidance of an organization. Virtually every organization, including park and recreation departments and districts, has a governing board that may take the form of a city council or county board. With park districts/authorities, it takes the form of an elected or appointed board serving only the park agency.
A governing board's role includes financial oversight, strategy adoption, approving budgets, and setting policies and regulations. Unlike advisory committees that make recommendations, governing boards have fiduciary duties and policy responsibilities for assuring the long-term sustainability of the organization, and for approving the plans and providing the resources necessary to deliver value to your jurisdiction's citizens and stakeholders.

Role Clarification
It is this fiduciary duty and oversight authority that make achieving effective governance challenging. Some board members view their responsibilities as if they were acting as "super managers," but this perception can be problematic. A governing board hires the executive director or CEO, and it is that person's job to manage the organization under the strategic and policy direction set by the board. Board members can actually run afoul of the law, and even negate the liability insurance of their directors and officers if the actions of the members are outside the proper scope of governance. Laura Grape, a Northern Virginia Regional Park Authority (NOVA) Governance Committee member, explains, "I am a board member in my civic life and an executive director in my professional life. I have seen people new to governance struggle to understand how their role differs from that of management."
So, what are newly elected or appointed members of a governance board supposed to do? How do they fully engage in all the right ways to make their park agency the best it can be and not engage in activities that are beyond their authority or even dysfunctional? How do they stay on the right side of public meeting laws that define how many fellow board members they can talk to at once outside of an officially advertised public meeting? How do they help set direction, interact with staff, avoid conflicts of interest, and understand how and why meetings are conducted in a certain way? If only there was a handbook that explained all of this.

A Resource
The 12-person NOVA Parks governance board is endowed with many experts in the field of governance. All the board members have served on a number of other governing boards; some are current or former elected officials and current and former executive directors/CEOs of other organizations. With this wealth of knowledge and experience, NOVA Parks set up a governance committee and developed a comprehensive governance handbook.
The idea for the handbook started from a question about board members emailing each other with thoughts on board business. Was that OK and, if so, how many board members could be on the email? What constituted a meeting? Unlike the email exchanges most of us have many times every day, a different set of rules apply if the emails are related to a public board conducting business. This information was in the state freedom of information law, other rules about conducting board business were in the bylaws, and still other rules were in other policies. For several months, the governance committee met and reviewed board handbooks from a number of other organizations to come up with the right mix of policies, laws and best practices.
"Our handbook is short, 18 pages, but it contains all the essential information one would need to be an effective governing board member," says Jeff Tarbert, chairman of the governance committee. "The goal was to have one place where all our key policies sit side-by-side with best practices," he adds. The handbook also includes appendices containing the authorizing legislation for the Authority, bylaws, state laws on freedom of information and other relevant content. Dr. Tarbert, a former city mayor, association executive and governance consultant, brought both an academic and practical focus to the process, having published, this year, a book titled Governing for Excellence.
A few of the suggestions contained in the handbook include:
If more than two board members are discussing board business, it is a meeting and needs to be advertised and open to the public.
Do not hit "reply all" on emails related to board business if more than one other member is copied.
Central to governance is setting the mission and long-term direction of the organization through the strategic plan.
Board members are encouraged to visit parks and talk with staff. But care should be given that comments and questions are not interpreted as orders or directions.
The board approves operating budgets that provide resources to achieve high-value services and achieve the strategic plan.
"Excellence in governance really is the key to unlocking the best potential for any organization. When the partnership between the board and the CEO is good, and everyone is focused on their shared mission and distinct roles, great things happen!" remarked Michael Nardolilli, NOVA Parks Governance Committee member.
"I am remarkably fortunate to work for a board that has such a deep knowledge and appreciation for the role of governance," says Paul Gilbert, executive director of NOVA Parks. "The creation of the board handbook will serve to help NOVA Parks continue to be a mission-focused, high-performing agency for many years to come. Since governance is so important to success, we would be happy to share our handbook with other organizations that might be able to use it as a template for their own governance guidance document."
Paul Gilbert is Executive Director of Northern Virginia Regional Park Authority.