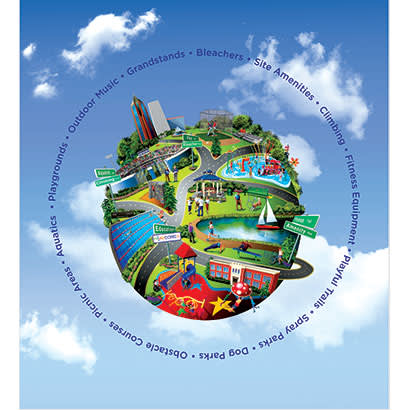 The Center for Outreach, Research and Education is the CORE of PlayCore. Our commitment is to be a trusted resource to help communities turn research into practice in order to positively impact play and recreation outcomes across every community.
Our mission and purpose is building communities through play and recreation. Our passion is learning and collaborating with leaders and scholars to study play and recreation, and to share knowledge that positively advances diverse community needs. We concentrate our work around four pillars that form the foundation of our impact and advocacy efforts:
Research
Partnering with an unequalled network of world- renowned scholars, we develop research that validates the value of play and recreation across a variety of disciplines and topics. This commitment to data-driven knowledge informs all of our outreach resources and services.
Evidence-Based Resources
Utilizing research findings, we provide a robust library of resources to help communities implement best practices for planning and design, curriculum and programming, advocacy, and community impact initiatives.
Professional Development
Combining research and resources, we provide tailored learning opportunities and continuing education units through seminars, interactive conferences, lunch & learn events, and online webinars.
Advocacy & Impact
From assisting with master planning to recognizing communities for projects of excellence that adhere to scholarly best practices, we act as community advocates to connect stakeholders, propel innovative projects, and impact community outcomes.

Please log on to learn more about our research and services, and to request copies of our evidence-based resources.