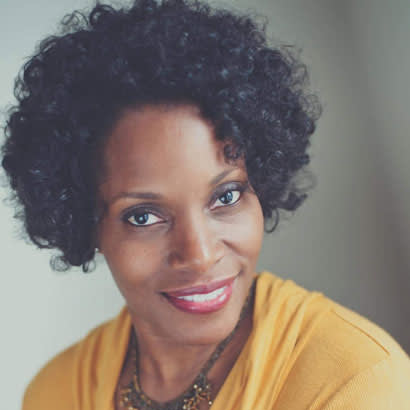 It takes a special person to coordinate and execute everything that goes into putting on special events in parks, recreation centers and public spaces. Calandra Barnes has been the special events coordinator for Mecklenburg County Park and Recreation Department in North Carolina for 11 years and in her current role for 4 years. She has been in the parks and recreation industry for more than 20 years and plays a vital role in making sure the events that take place in Mecklenburg County's parks and public spaces — whether they are weddings, multi-day events, walks/runs or a dog event — are indeed special for everyone involved.
Parks & Recreation magazine recently caught up with Barnes to learn more about her role as special events coordinator, and the challenges and benefits of putting on special events in parks.
Parks & Recreation: What is your role as special events coordinator for your department?
Calandra Barnes: I'm the recreation supervisor for the Mecklenburg County Park and Recreation Department that specializes in coordinating special events. I handle the external special events. I work with event planners who are interested in conducting special events in our parks. I assist with coordinating the event from start to finish. Internally, I plan and manage our "Bark in the Park" event, which is a festival for dogs and their owners, at Historic Rural Hill. During the event we reveal the Top Dog, provide entertainment, vendors and exhibitions, and showcase our six dog parks. I also manage the 125-year-old Historic Saint Mary's Chapel, a wedding venue.
P&R: What is the process and what goes into coordinating an event for an external entity in one of your parks?
Barnes: Well, we receive applications from event planners for events ranging from weddings to large, multiday events. We schedule an on-site meeting with the planner to discuss the details of their application and talk through the logistics of the event, availability of the venue, requirements of the department and the amenities of the park. We also share resources with the event planner, such as other county and city agencies, rental companies and service providers. Then we enter into a contractual agreement and proceed with a review and approval process. Once the contract has been approved, the event planner is welcome to conduct his or her event.
P&R: Is there an event that you've helped put on that has a special place in your heart, or is it hard to pick a favorite?
Barnes: I think they're all special — each event is unique. They all have some component that sets them apart. I enjoy making a couple feel at ease when talking through the logistics of their wedding — one the most important days of their lives. I also enjoy working with event planners to bring their event vision to light. It's nice to be able to help with that process. Working with more than 200 events each year, it's hard to choose one "special" event. I will say, I do love the thrill of planning, coordinating and implementing events. It's an adrenaline rush.
P&R: What are some of the challenges of putting on special events at
your parks?
Barnes: Sometimes people have grand ideas about what they want to do, but the space/park may not accommodate their needs. So, we try to do what we can to find an area or venue that would be more appropriate for their event. Property damage is also a challenge for load-in/load-out of events.
P&R: What are some of the benefits to holding special events in your parks and facilities?
Barnes: A definite benefit is showcasing and bringing awareness to what our parks and outdoor venues have to offer. If you are searching for an urban park with a beautiful skyline, a mature park with tall trees and open spaces, a beach, a dog park or a small, quiet, intimate park, there is a special place for everyone. Holding an event in our parks not only gives you access to great views, local businesses and sports venues, but introduces you to great people who just love parks.
— Cort Jones, Associate Editor for Parks & Recreation magazine