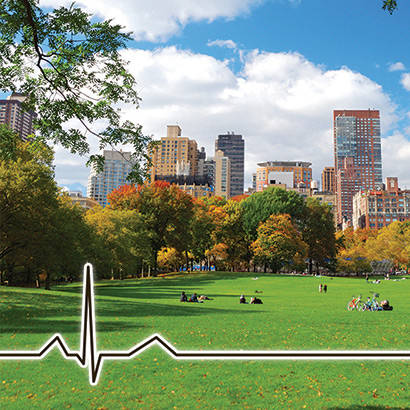 Per a recent NRPA poll, 3 in 5 Americans say they would take up walking or jogging through local parks, trails or around the neighborhood if they were advised to be more physically active by a doctor or other healthcare provider.
Other ways Americans are increasing their physical activity through local parks and recreation include:
29% - Working out
27% - Riding a bicycle
20% - Taking an exercise class
20% - Swimming
Baby boomers are more likely than Gen Xers and millennials to walk or jog at a local park to improve their fitness levels.
Baby boomers - 68%
Gen Xers - 61%
Millennials - 55%
Millennials are more likely than baby boomers to work out at a local gym/recreation center, ride a bicycle, take an exercise class or swim at a local pool.
(c)2017 National Recreation and Park Association
The National Recreation and Park Association Survey was conducted by Wakefield Research among 1,003 nationally representative Americans, ages 18+, between March 6th and March 13th, 2017, using an email invitation and an online survey. Quotas have been set to ensure reliable and accurate representation of the U.S. adult population 18 and older. The margin of error for this study is +/- 3.1 perccentage points at the 95% confidence level.