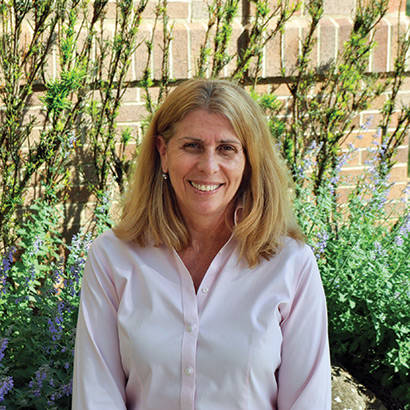 This month, we celebrate "Arts and Parks." What makes them a natural fit? Arts and culture reflect our natural surroundings — whether it's Ansel Adams's photograph, "Yosemite Falls," or the PBS documentary, "10 Parks that Changed America" — arts give us a greater appreciation of our green spaces, as well as bring awareness to environmental causes.
In addition, arts programs can incentivize our younger community members. Our cover story, on page 38, "Arts Unleashed: Creating Successful, Lasting Arts Programs," by Paula Jacoby-Garrett, shows how arts can help park and recreation agencies reach more at-risk youth and, hopefully, help put them on the right path to academic success. Today, there's a plethora of arts programs available — from painting and pottery courses, to cooking and fashion design, woodworking and metal workshops, music and drama classes, and even video game and film production.
And speaking of film, for decades, Hollywood has embraced environmental themes in movies, especially in the animated genre. One such film, "The Nut Job 2: Nutty by Nature," teaches both kids and adults valuable lessons about land conservation and the power of friendship. Learn more about the movie and why its director, Cal Brunker, embraced the themes of protecting parks, as well as people of all ages, abilities and cultures, forming strong friendships through parks and recreation, on page 42.
Next, get a sneak peek at NRPA's 2017 Parks Build Community project in, "Creating a Vibrant Public Space on the Lafitte Greenway," on page 44. Located in New Orleans, Louisiana, Lafitte Greenway once served as a busy transportation canal, giving people easy access to local gardens and businesses. Sadly, in 2005, Hurricane Katrina destroyed the once thriving public space. But, thanks to the Parks Build Community initiative, the revitalization of Lafitte Greenway continues. If you plan on attending the NRPA Annual Conference, please join us for the unveiling of the Lafitte Greenway, and see the completed project up close.
Do you ever wonder what local government officials really think about parks and recreation services? Austin G. Barrett, Ph.D., and Andrew J. Mowen, Ph.D., share their findings from a study they conducted in Pennsylvania in, "Local Officials' Opinions about Local Park and Recreation Services," on page 48.
Lastly, make sure to check out our conference preview section beginning on page 52. You'll learn about the additional education sessions that will be presented, along with a listing of NRPA's exhibit hall highlights. For those of you who haven't already done so, be sure to register for conference.
It's going to be a great time in the Big Easy. I hope to see you there!