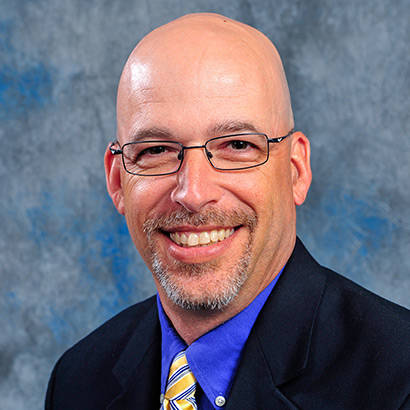 It's amazing how fast time flies. I've said it as my kids have become older, and I'm saying it as I write this, my last column as your chairman.
I'm amazed at what we have already accomplished in the first year of our very ambitious three-year strategic plan, focused on our three Pillars — Conservation, Health and Wellness, and Social Equity. When we celebrated our 50th anniversary in Las Vegas two years ago, we had reached our goal of having more than 50,000 members. This year, we've already hit the 60,000 mark and are excited about the future growth of the association.
We launched a brand new website, which provides a much better user experience and is now mobile friendly, with simple navigation. We continued our popular Innovation Labs that met throughout the country, delving into topics, such as "Homelessness in Parks" and "Connecting Communities to Nature," and are continuing to roll out new programs and forge new partnerships — Walk with a Doc and Family Fitness Day to name a few — to help you better serve your communities. We celebrated the third year of our Commit to Health campaign, which has been implemented by 1,250 park and recreation sites nationally and has impacted more than 228,000 youth.
No matter which side of the aisle you sit on, we all know the political climate has changed. It will be even more important in the future to let our members of Congress and the administration know the important role parks and recreation plays in the well-being of our communities and the nation as a whole. And, the Public Policy team has been leading the charge, hosting a number of events with legislators, including taking part in a recent briefing on Capitol Hill as part of OAK (Outdoors Alliance for Kids) to highlight the importance of federal funding that supports getting kids outdoors and hosting a site visit with Agriculture Secretary Sonny Perdue at a DC Department of Parks and Recreation facility to showcase the importance of providing programming, activities and meals during out-of-school time.
The Research team has churned out a wealth of research, from the recently released Salary and Healthy Aging surveys, to the monthly Park Pulse infographics and mapping and data resources to support, with hard numbers, the value of the work you do each and every day. And, Membership and Professional Development have also been continuing to offer tools, such as the new Leadership Certificate, to help you achieve the highest level of professional development to better serve your communities.
I look back on what we have accomplished and know that it is really only a beginning. In September at conference in New Orleans, I will be turning the reigns over to the more than capable hands of Leon Andrews of the National League of Cities.
For those of you heading to conference this year, a wealth of knowledge and networking opportunities awaits. Thank you for the opportunity to serve this past year, and I look forward to another exciting year for NRPA!