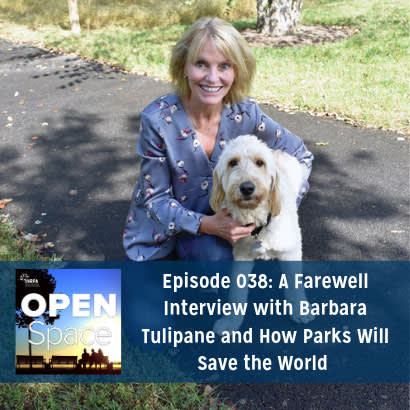 On March 16, 2017, President Donald Trump released his preliminary 2018 budget, and while Congress will ultimately decide what gets funded, the president's budget is a statement of the administration's priorities. True to his word, the president is moving to decrease federal spending for what, he believes, are nonessential items. Unfortunately for us, these cuts would eliminate many of the environmental and community programs our organization strongly supports. I understand the importance of having a balanced budget and that tough choices have to be made, but I also know that the proposed cuts to these important programs will do much more harm than good.
Take, for example, the proposed elimination of the Community Development Block Grant and popular Transportation Infrastructure Generating Economic Recovery (TIGER) grants. Block Grant funds have allowed local governments to determine how to invest in the programs and infrastructure their residents want and need, including more than $800 million in park and recreation projects since 2005. And, TIGER grants have spurred investment in innovative park and active transportation projects across the country, which in turn leverage private investment far above the modest amount invested by the federal government. Each year, the demand for TIGER far outstrips the funding. We should double down on successful programs like these, not eliminate them!
And even if you don't believe in climate change, a 31 percent cut to the Environmental Protection Agency (EPA) is dangerous and financially irresponsible. No one can dispute the benefits all Americans have enjoyed as a result of The Clean Water Act. We have cleaner water and purer air, thanks in part to the green infrastructure solutions parks provide. The cost of EPA research and restoration programs is miniscule in comparison to the costs to our health and well-being. Chronic diseases such as asthma, obesity and heart disease are only made worse by polluted air and water.
An even greater imperative than the economic case to resist these budget cuts is the moral responsibility we have to our fellow Americans. President Trump's proposed $3.7 billion budget cuts to the U.S. Department of Education programs threaten the health and well-being of America's youth. Countless families depend on the afterschool and summer programs offered at local park agencies. Without these programs, many children will no longer have daily access to healthy foods and physical activity. Furthermore, the absence of environmental education as a result of the elimination of the National Oceanic and Atmospheric Administration's (NOAA) grant programs, not only will result in long-term costs to our nation, but also jeopardizes our ability to cultivate the next generation of environmental stewards, which NRPA believes is essential to the protection of our environment.
The president's full budget proposal will be released in May. In the coming months, NRPA will work closely with all members of Congress to help them understand why these cuts do not make financial sense and how those most in need will be disproportionally affected. We encourage NRPA members and advocates to contact their senators and representatives to urge them to reject these proposed cuts and ask for their support in safeguarding important priorities for conservation, health and social equity. We must support a budget that supports our nation's health, environment and people because these investments are what Make America Great.
Barbara Tulipane, CAE, is NRPA's Presiden.t and CEO.