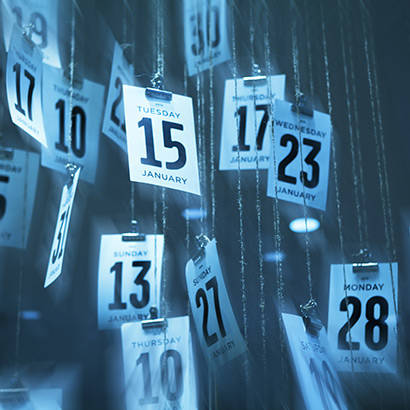 NRPA, in collaboration with the Austin Parks and Recreation Department, National League of Cities and the Children & Nature Network's Cities Connecting Children to Nature team, will bring together park and recreation leaders to discuss innovative strategies that create meaningful connections to the outdoors for youth within urban communities. With a focus on underserved populations, this Innovation Lab, scheduled to take place May 17-19 in Austin, Texas, will offer an opportunity for park leaders to hear directly from youth participants on the role parks have played in transforming their environmental ethic and connection to the outdoors. Only 30 spots are available to ensure participants have the opportunity for close dialogue, networking and information sharing. These events typically sell out, so reserve your spot soon. Click here to register now.
CPSI Program
The Certified Playground Safety Inspector (CPSI) certification program provides the most comprehensive training on playground safety standards and the credentials to inspect playgrounds for safety compliance. Click here for details.
APRIL
4-6 East Hartford, Connecticut
4-6 South Burlington, Vermont
4-6 Sioux Falls, South Dakota
18-20 Lakewood, California
18-20 Troy, Michigan
19-21 Cincinnati, Ohio
25-27 Bartlett, Illinois
25-27 Henderson, Nevada
26-28 West Windsor, New Jersey
MAY
1-3 Spokane, Washington
3-5 Owensboro, Kentucky
9-11 State College, Pennsylvania
9-11 Milford, Delaware
23-25 Davie, Florida

JUNE
14-16 Hillsboro, Oregon
19-21 Kodak, Tennessee
27-29 San Diego, California
AFO Program
The Aquatic Facility Operator (AFO) certification is a state-of-the-art certification for pool operators and aquatic facility managers. Click here for details.
MAY
1-2 Anderson, South Carolina
1-2 Moses Lake, Washington
4-5 Village of Pleasant Prairie, Wisconsin
10-11 St. Louis Park, Minnesota
22-23 Camarillo, California

JUNE
27-28 Ceres, California

Schools and Conferences
All NRPA Schools are held at Oglebay Resort in Wheeling, West Virginia, unless otherwise indicated. Click here for details.
Directors School: August 27- September 1, 2017
NRPA 2017 Annual Conference: September 26-28, 2017 – New Orleans, Louisiana