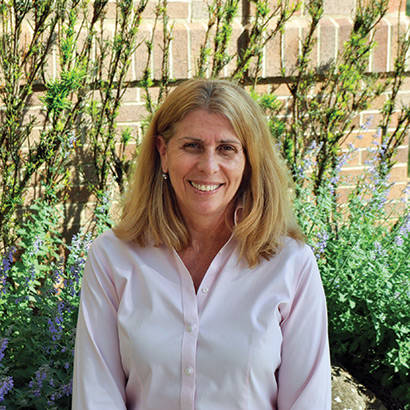 If future generations are to remember us more with gratitude rather than sorrow, we must achieve more than just the miracles of technology. We must also leave them a glimpse of the world as it was created, not just as it looked when we got through with it. — President Lyndon B. Johnson
More than 50 years later, President Johnson's words still resonate with those in parks and recreation who continue to draw attention to critical environmental causes, such as clean water, air pollution, climate change and land conservation, as well as challenge the current political discord in Washington surrounding these very issues. But, rest assured, NRPA is right there with you — advocating on your behalf on Capitol Hill and providing legislative developments as they unfold.
What's more, this month's issue highlights conservation along with the people and agencies that are putting land preservation at the forefront in their communities. In fact, you can learn more about the individuals serving on NRPA's Conservation Advisory Panel on page 48. This new panel of seasoned park and rec professionals will offer their expertise and input on NRPA's conservation programs and initiatives.
When we think about land preservation on a wide scale, naturally, we look to our nation's leaders to set the narrative. President Barack Obama has maintained the legacy of preserving land for future generations by granting national monument status to three historic sites as well as enabling expansion of other existing national monuments. Contributors Lynn Davis and Paula Jacoby Garrett provide an in-depth look at these national monuments and the debate surrounding them in the article, "Monumental Achievements…and Controversy," on page 32.
On page 38, industry experts Alonso Abugattas, Sarah Archer and Susan Kalish shine a light on collaborative conservation in the feature, "A Globally Rare Ecosystem Lay Under It." The case study focuses on the labor-intensive efforts by Arlington Parks and Recreation to preserve the Magnolia Bog, an ecosystem located in Virginia's Barcroft Park.
Lastly, NRPA's Vice President for Strategic Initiatives, Richard Dolesh, takes a closer look at how the Maryland-National Capital Park and Planning Commission successfully retrofitted Evans Parkway, using green infrastructure stormwater management methods. Learn more on page 42.
If we want to ensure that our local, state and national parks remain a legacy for future generations, then we as an industry must use our voices and remind those who dare to threaten that legacy to heed the words of President Theodore Roosevelt: "Conservation is a great moral issue for it involves the patriotic duty of insuring the safety and continuance of the nation."
Gina Mullins-Cohen is NRPA's Vice President of Marketing, Communications and Publishing and Editorial Director.