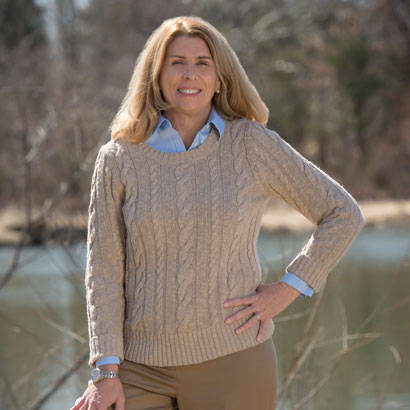 It seems like every day more and more studies are confirming what we have known all along — parks and recreation are critical to the health and well-being of all communities. A few months ago, the authors of a study that looked at parks and well-being in urban U.S. cities using the Gallup-Healthways Well-Being Index, stated that their work, combined with already-existing bodies of research, "suggests that parks have a unique capacity to enhance multiple components of well-being, such as physical health and sense of community."
This month's Parks & Recreation magazine, our Health and Wellness Pillar issue, expands on the idea of connecting parks with public health. There is growing awareness that we can't simply medicate our way out of the various health issues facing our country. We need a more comprehensive approach that looks at the underlying causes and calls for a synergistic relationship between public health and parks and recreation.
In the cover feature, "Parks Are the Best Medicine," beginning on page 46, Zarnaaz Bashir, MPH, NRPA's vice president of strategic health initiatives, highlights Park Rx, a program that is a great example of collaboration between parks and recreation and public health. Through programs like Parks Rx, the medical community is recognizing the importance of utilizing parks and open green spaces as tools in their efforts to achieve healthy outcomes for their patients.
On page 52, in "Safe Routes to Parks: Prioritizing Community Investments, Maximizing Resources," NRPA Program Manager Rachel Banner looks at the continuing need to provide equitable access to parks and public spaces. In order for parks to be a viable resource for programs like Park Rx, they must first be accessible to those who need them and provide a safe, welcoming environment.
Establishing healthy eating habits is critically important for the success of any wellness plan. In "Recreational Programs Rev It Up," starting on page 56, Dr. Danielle Hollar shares the latest results from NRPA's Commit to Health initiative, designed to teach children healthy eating guidelines.
An old African proverb says, "It takes a whole village to raise a child." When it comes to health — on an individual as well as national level — everyone, from children and parents to recreation program facilitators, mayors and public health providers, needs to lend their labors. We can't afford to overlook any potential partners when it comes to improving the health of our communities.
Gina Mullins-Cohen is NRPA's Vice President of Marketing, Communications and Publishing and Editorial Director