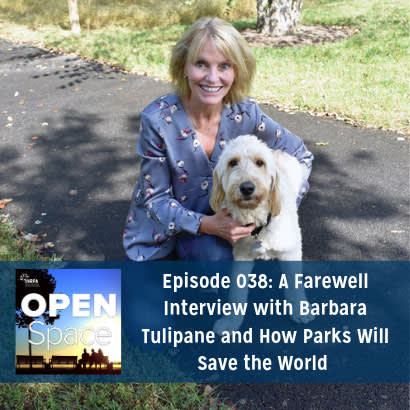 Shortly after the 2016 NRPA Annual Conference, I attended the Idaho Recreation and Park Association/Montana Trails Recreation and Park Association Conference and met some great NRPA members — people with whom I often don't get a chance to talk. I also had the opportunity to tour some great park sites and reconnect with long-time NRPA members from the West, including our past Board of Directors Chair, Janna Rankin.
Janna and I met for breakfast in a small town in Idaho, and as we were leaving the restaurant, I struck up a conversation with a woman who was trying to raise funds for a swimming pool in her community. The kids in this community have zero access to a pool. Although this community is located about an hour away from Jackson Hole — home of more billionaires than any other place in the United States — more than half the residents live in poverty. This community has no wealth, few thriving businesses and not much of a tax base to support the capital and operating costs of a public swimming pool.
Her situation reinforced what I heard at the state conference from a number of our members. They said that the obvious solution — seeking a grant from the stateside program of the Land and Water Conservation Fund to provide half the cost of parkland acquisition or capital development of park and recreation facilities — just wasn't an option because they couldn't come up with the 50 percent match.
NRPA has focused a lot of energy, attention and resources on urban parks and recreation, and we regularly and quite successfully seek grant funding from foundations, corporations and other national-level funders to support programs in urban communities. The projects that address urban poverty and equity issues are highly attractive to corporate and philanthropic funders because they feel they get more bang for their buck, since 80 percent of the U.S. population now lives in urban metropolitan areas.
The needs in cities are immense, but we must also lift up all underserved communities, regardless of where they are. While most people believe that rural communities have ample recreation opportunities since there is more open space, the reality is entirely different — there are often few or no recreation options for kids in poor, rural communities.
NRPA needs to lead the way in finding solutions to ensure that people everywhere have access to good recreation programs. After all, we know how to develop creative partnerships with other sectors of society and business to support quality park and recreation services and programs. After my trip out West, I am going to do all I can to help people in poorer, more rural communities. All children and families, wherever they live, deserve the benefits of parks and recreation.
Barbara Tulipane, CAE, is NRPA's President and CEO