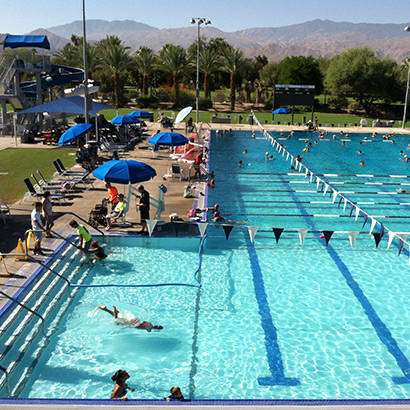 The National Recreation and Park Association is dedicated to providing resources to aquatics professionals operating swimming pools in every community. It is our mission to provide education, networking, resources and certification to pool operators to ensure healthy, efficient, successful, and vibrant aquatic facilities. In addition to our Aquatic Facility Operator (AFO) certification program, NRPA offers a wide variety of resources to certified pool operators and novices alike. Please find a summary of our resources below.
The AFO Certification is a comprehensive, two day, pool operator course that will train candidates on the Mechanical, Chemical, Operations, and Risk Management aspects of public and semi-public swimming pools.
Aquatic Management Professional Certificate (AMP) - Coming Soon!
Already an AFO and looking for the next step in your professional development? This online course series is developed from the former NRPA National Aquatic Management School (NAMS). Individuals who complete the required courses within the curriculum will receive a certificate of completion from NRPA.
Not ready for the full AFO course? Need a refresher on water chemistry? The online Aquatic Facility Technician Online Training (AFT) course provides an introduction to the concepts presented in the full AFO course.
NRPA offers a wide variety of education for aquatics professionals. Keep up to date with the latest trends by attending one of our live webinars.
This community in NRPA Connect is a place for aquatics professionals to come together and share ideas, resources, and ask questions. Join the online community and connect to other aquatics professionals. The group also meets annually at the NRPA National Conference.
Join us for the NRPA Annual Conference and attend aquatics specific education sessions, network with industry leaders, and attend the largest industry trade show. 2017 will feature a new Aquatics Track, additional opportunists to earn CEUs and preconference workshops.
NRPA Publications
In Addition to the AFO Manual. NRPA also publishes aquatics based articles in our flagship publication Parks & Recreation magazine, to help you stay up to date on the latest trends in the field.
Recent Aquatics Articles
Blue-Green Algae and Recreational Waters
Recreational Water Disinfection
'Tis the Season (10 Tips for Water Saftey)
Swimming and Autism: Strategies and Tips
Seven Ways to Leverage Mobile Technology in Aquatics
Additional Benefits
For more information on NRPA Aquatics, please reach out to education@nrpa.org