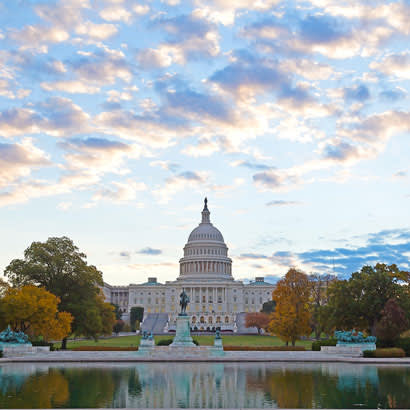 As the end of the September has come and gone, so has the deadline to reauthorize the Land and Water Conversation Fund. Congress didn't act before the deadline, and the pressure is now on them to act before adjourning prior to the end of the calendar year. While the program has technically expired, Congress continues to fund the program from existing money in the account from oil and gas leases. While new funds aren't being collected by the account, existing money can be spent.
Although Congress hasn't reauthorized the program, they have taken some concrete actions in the last few weeks. As I shared with you a few weeks ago, the House Natural Resources Committee passed a bipartisan compromise out of their committee that would ensure 40 percent of the funding for the stateside account while permanently reauthorizing the program. On the Senate side, the Senate Energy and Natural Resources Committee passed S. 569, a permanent reauthorization with mandatory funding introduced by Senators Cantwell and Burr, out of committee. While S. 569 doesn't lay out funding formulas like the House bill does, it is an exciting step forward to get getting LWCF permanently funded with mandatory funding.
Earlier this week, NRPA lead a letter with organizations that care about the state assistance program in thanking the committee for considering S. 569 and sharing our dedication to no less than 40 percent for the state assistance program. View the letter here.
The big question is: What happens next? Both the House and the Senate have passed something out of committee, and there is an appetite from members of Congress to get something done on LWCF. Congress needs to hear from you now about the importance of the program. It's more important than ever that you reach out to members of Congress to share with them the importance of LWCF in your community and ask that they reauthorize the program before leaving D.C. this winter. Invite them to a park funded by LWCF, give their office a call or write them an email by texting PARKS to 52886. It's pressure from advocates of parks like you that will get an authorization across the finish line.
Kyle Simpson is NRPA's Senior Government Affairs Manager.