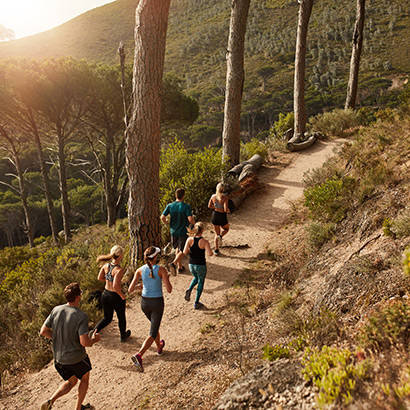 The stunning outcome of the 2016 election has set a course for the United States that will play out for years to come. The U.S. Congress will remain in Republican control, albeit with reduced majorities in both the House of Representatives and the Senate. This comes as less of a surprise than the presidential election outcome, where after nearly two years of debates, speeches and elections, America has finally settled on a new leader to chart a course for the next four years.
President-elect Donald J. Trump has outlined an ambitious agenda for his first 100 days covering issues focused primarily on immigration, national defense, job creation and security, and infrastructure.
When it comes to America's public lands, President-elect Trump and his campaign have had conflicting positions. One of these conflicting issues revolves around the state takeover of existing federal land where some congressional leaders have suggested states "take back" federal land to own and manage. Unsurprisingly, some states are in favor of this while others don't want the additional responsibility to maintain lands on already limited dollars. All we really know is that his son, a self-proclaimed avid hunter and outdoorsman, has indicated that the new Administration will be supportive of the sportsmen's community.
Overview
President-elect Trump's energy plan is focused primarily on energy independence and creating jobs. His infrastructure plan essentially seeks investment into America's entire infrastructure — water, electricity, telecommunications, roads, airports and more.
Early reports indicate his political appointments and policies will favor traditional energy exploration and development on federal lands and waters. This would mean increased oil, gas and coal production and less focus on conservation and climate change. His policies may include some amount of clean and renewable energy development if it's good for economic growth.
While President-elect Trump can expect near unanimous opposition from Congressional Democrats on his efforts to increase oil and gas exploration on federal lands and attempts to weaken existing climate change regulations, there is hope for bipartisan cooperation in the area of putting more Americans to work to address our dated and weakening infrastructure.
While all may agree that our nation's roads, bridges and airports are in serious need of repair and enhancement, NRPA is working with like-minded organizations to secure support for critical investment in close-to-home green infrastructure as well. This would include investment in:
Active transportation options designed to improve access and safety for all travelers including bicyclists and pedestrians.
Green infrastructure which protect and enhance communities while improving stormwater management.
Parks and public spaces which the public overwhelmingly support when it comes to the livability and quality of life in their local communities – especially in larger metropolitan areas.
The case for these types of programs and services is made stronger by the evidence that trail and park projects create even more jobs per $1 million of public investment than larger highway and bridge projects – providing even more return on investment for your tax dollar.
Looking Forward
What these seismic changes will ultimately mean for key policy priorities, including the Land and Water Conservation Fund (LWCF), urban parks and recreation, active transportation and green infrastructure is not clear at this point in time. As park and recreation agencies look ahead to 2017, NRPA will continue to analyze the election results and looks forward to working on your behalf with the incoming administration (as well as the new Congress) to promote these and other policy priorities before key decision-makers in our nation's Capital.
Your participation in the process will be more important than ever. Follow us on social media and learn how to become a Park Champion.