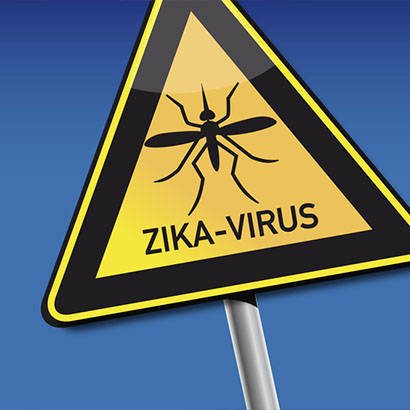 Current Situation
Last week, Democrats and Republicans in the U.S. Senate failed to move forward on a $1.1 billion plan to combat the Zika virus. As it stands right now, over four months after NRPA, public health officials, and millions of Americans spoke out about the need for Congress to #MoveOnZika and protect pregnant women and women of child-bearing age, Congress has still yet to act.
As one of the largest holders of public lands around the country, park and recreation agencies will be critical in the effort to contain and prevent mosquito populations, and to spread the word about the dangers of Zika, in many communities.
We need you to raise your voice and tell Congress to #MoveOnZika so we can control mosquito populations, speed up vaccine development, teach doctors how to identify and report Zika, and educate the public about dangers of Zika.
Step 1
Use Twitter to tell your Senator to support Zika funding.
Find your Senator and Representatives' Twitter handles by searching for them by zip code and clicking on their profiles. Send them the following message. You can also share the same message on their Facebook pages.
Sample Tweet:
Over 50,000 @NRPA_news members are depending on @________ to #MoveOnZika and keep parks safe and protect pregnant women this summer.
Step 2
Check NRPA's Zika and Parks Resource Center for updates on Congressional action, findings from the Centers for Disease Control (CDC), and best practices for park and recreation agencies.
Background
The House of Representatives and U.S. Senate have both passed separate bills to combat the Zika virus. The House passed a $622 million bill that was paid for by transferring money pledged to combat the 2014 Ebola outbreak. The U.S. Senate passed a $1.1 billion bill that contained no offsets. Both bills were lower than the Obama administration's request of $1.9 billion to respond to the Zika virus.
After members from both houses of Congress worked out the differences between their respective Zika bills, the House of Representatives passed a compromise bill and left town for the Fourth of July recess. That bill, which failed to move forward in the Senate, was opposed by Senators from both parties for various reasons.
Democrats, many of whom claimed their party was left out of compromise talks, opposed the bill because it withheld money to purchase contraception (Zika can also be transmitted sexually), and didn't meet President Obama's funding request. Republicans opposed the bill because it only saved $137 million, rather than $750 million as Republican leaders claimed.
Outlook
The upcoming August Congressional recess, and less than two legislative weeks during July, means Congressional leaders must to get back to the negotiating table and fund a response to the ZIka virus.

Oliver Spurgeon is NRPA's Manager of Government Affairs.