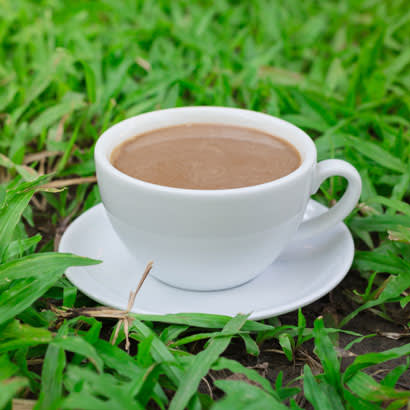 NRPA's Public Policy Team is in constant need of coffee and continues to crunch the numbers this morning, so it must be the day after the midterm election. As you have likely seen on the news over the past 24 hours or so, there were some major shakeups in Congress. Our team wanted to give everyone a quick update on the election results and what it means for NRPA members. We will also dive into what will happen between now and the end of the year.
The House of Representatives
All 435 seats in the House of Representatives were up for election yesterday. Democrats are estimated to have picked up 28 seats from Republicans at the time of publication, which is more than enough for Democrats to take control of the chamber. These pickups happened largely in suburban districts where President Trump has seen falling poll numbers since his inauguration. Congresswoman Nancy Pelosi (D-California), currently the Minority Leader since the Democrats last lost control of the House in 2010, is presumed to regain the role of Speaker of the House when the 116th Congress convenes in January.
A Democratic-controlled House means that they control House Committees. On committees that are relevant to NRPA member's interests, leadership will flip the current committee chairs into ranking member roles:
House Natural Resources Committee: Congressman Raul Grijalva (AZ-3), switching with current Chairman Rob Bishop (UT-1).
House Agriculture Committee: Congressman Collin Peterson (MN-7), switching with current Chairman Mike Conaway (TX-11).
House Committee on Education and the Workforce, Chairman Virginia Foxx (NC-5) will relinquish committee power to current Ranking Member Congressman Bobby Scott (VA-3).
We expect these changes to potentially provide a brief period of bipartisanship. One key area where the Democratic-controlled House is likely able to work with the president is infrastructure. President Trump and presumed speaker-to-be Pelosi have both pushed infrastructure as a top priority for the new Congress. However, no one has started discussing how they will pay for an infrastructure package, which is often where the negotiations break down. The NRPA Public Policy Team will remain engaged about how parks and active transportation can be included in any proposed infrastructure plan.
The Senate
As expected, the Senate side shows much less change, with Republicans remaining in control of that chamber. Senate Democrats faced several losses in rural states that supported President Trump in 2016, including Indiana, Missouri and North Dakota. The final makeup of the Senate is still a bit in flux at this time, but with the chamber remaining in the hands of the GOP, Senate Committee leadership won't be switching. With a Democratic controlled House and a Republican controlled Senate, it's anyone's guess as to what will actually get done.
Ballot Measures
According to The Trust for Public Land, voters approved $2.8 billion for the protection of water, new parks, natural areas, working farms and ranches across 20 states. Voters passed 84 percent of measures on the ballots this year. These are great wins — indicative of a nationwide trend of voter-passed investments in creating, protecting and maintaining high-quality outdoor space.
Kansas Excitement
Laura Kelly, Kansas' new governor-elect, is one of us. Previously the longtime director of the Kansas Recreation and Park Association, Kelly was a State Senator in the Kansas General Assembly. Last night she bested her opponent with 47 percent percent of the vote, an impressive feat in a traditionally Republican-held state.
What's Next?
With the midterm election behind us, it's time to think about the remaining weeks of the 115th Congress. There are two main issues that the Public Policy Team will be focusing on during this this period, which is often called the "lame duck session":
Once the new Congress starts in the new year, progress on both bills will be reset. That's why now is the time to reach out to your members of Congress and ask them to act on these important priorities before the end of the year. NRPA's Public Policy Team will be in contact with you in the coming days with updates.
Okay, time for more coffee.
Kyle Simpson is NRPA's Senior Government Affairs Manager.