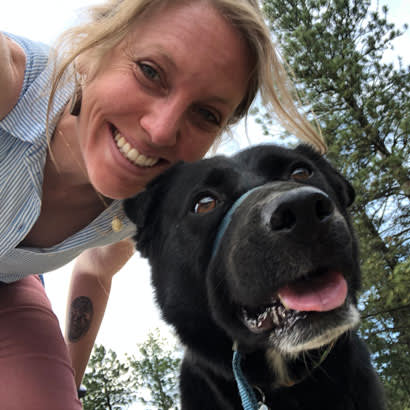 One might wonder how a health coach who works at a small family practice clinic in a north Denver suburb ended up at the 2018 NRPA Annual Conference in Indianapolis. I have worked in many sectors including the forest service, park and recreation departments, schools, zoos and museums, universities, outdoor companies, nonprofit organizations, and, most recently, an independent family medicine clinic. In my current position as Director of Health Education and Community Outreach at Westminster Medical Clinic, I manage employee wellness programs, provide health coaching to patients, and direct community partnerships and programs.
A couple years ago, our clinic partnered with Westminster Parks and Recreation to further support our patients and community in working towards their health goals. By providing our patients with a free one-month family pass to the local recreation centers, we were able to bridge access to recreation and physical activity for our patients. Over the past year, our partnership with the rec center and city expanded when we were invited to participate in an NRPA referral pilot program. As part of the pilot program, our clinic identified a specific patient population to refer to the evidence-based arthritis programs offered at the rec center.
Through this partnership, I was invited by NRPA to speak at the conference in Indianapolis on a panel with other pilot participants to share our stories about best practices and lessons learned from building partnerships between public institutions and healthcare organizations. As someone who has worked for parks and recreation in the past, I was delighted to take this unique opportunity to bridge all of my interests and experiences from working in both sectors and have it come together in one place. I was also excited to share my enthusiasm and passion for community outreach and partnership development. I believe that partnerships are instrumental to an organization's success whether you work at a school, business or medical clinic. Through partnerships we are able to build our organizational capacity, share resources and work towards common goals. I knew that the NRPA Annual Conference would be a great platform to share our clinic's story and success with partnership work.
When it came time for my presentation, I was impressed with the professionalism of the conference organizers. Staff and volunteers had the room and tech ready to go with helpful signage and even a well working evaluation and scheduling app to capture the audience's real time feedback. During the session, I enjoyed sitting on the panel with the other healthcare providers and recreation district leaders. I felt proud to be a part of this group, share our work and hopefully inspire others to build partnerships within their communities.
At the conference, I attended a variety of inspirational and interesting sessions from how to create a happy workplace to tips to improve your public speaking to how to build community. The sessions covered a diverse range of topics that could capture all interests and provide valuable professional development for people in any type of job including ones outside of parks and recreation. Both in and outside the sessions, I enjoyed meeting different people. From a young manager of a small parks and recreation district in a rural Midwestern community to science researchers and, to my surprise, other healthcare providers, it was evident that the NRPA family has a vast reach. There were numerous networking opportunities to meet people, share ideas, and connect. The conference almost started to feel like summer camp where old friends and colleagues reconnected in one place, gathering at a late night party and playing games on the field of a minor league baseball stadium. In true parks and recreation fashion, the line between work and play was undetectable — as it should be.
With a little extra time after the conference before heading back home, I explored Indianapolis and the wonderful parks outside our hotel and convention center hub. I used this time in nature to gather my thoughts on how I could take back what I learned at the conference and apply it to my work. I made mental plans to reconnect with some of the people I met so that we could continue the conversation and move forward in our work together.
I am truly grateful to NRPA and our partners at Westminster Recreation Center for the opportunity to attend this year's conference. For those who are looking for an opportunity to share and engage people in your work and passions, learn from amazing speakers, network with professionals from various backgrounds and fields, and enjoy a new city, I recommend submitting a proposal to speak at the 2019 NRPA Annual Conference.
I look forward to meeting you in Baltimore!
Stacey Hammond, M.Ed, is the Director of Health Education and Community Outreach, ACE Certified Health Coach at Westminster Medical Clinic