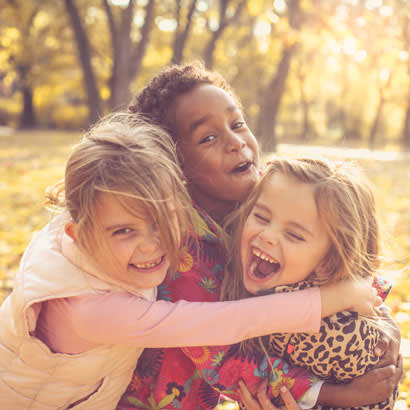 Smiles, laughter and fun abound when people have a new or improved park to explore. And thanks to the Meet Me at the Park Play Spaces grant program, made possible by the National Recreation and Parks Association (NRPA) and The Walt Disney Company, more than one million children and families in underserved communities can now share in these experiences.
In 2017, NRPA and Disney set a goal through the Meet Me at the Park Play Spaces grant program to improve access to inclusive play spaces for one million children and families. And we are excited to announce that we reached this goal.
Since the play spaces campaign began in May 2017, $2.3 million has been invested in 75 communities in 39 states. New and improved parks provide access to physical activity through inclusive and imaginative play spaces for more than one million children and families. And the emotional, cognitive and physical benefits of play make the achievement of this milestone one to celebrate.
Creating Unique Play Spaces
Various unique and innovative park spaces are inspiring communities to get up, get outside, get active and be their best. Bicycle skills and safety sets the theme for the City of Port Huron Parks and Recreation's Tike Trak in Michigan, for example. The space features "tike town" with ADA accessible raised garden beds, nature exploration sites, art stations and sensory play.
The City of Highland, Illinois constructed a playground in Rinderer Park equipped with sensory panels, a rock challenge wall, vertical climber, log slice climber and pod climber to allow people of all abilities to interact with the play space.
Other projects have included:
Renovated playground in Milwaukee, Wisconsin dedicated to the local Hmong community
A storybook trail in Henderson, Nevada encourages kids to walk the trail and read a book
Mobile nature play project in Louisville, Kentucky brings outdoor elements to nature-poor urban areas
The first fully accessible playground for all children in the Greater Huntington, West Virginia region
These are just a sampling of the many new play spaces created in racially, ethnically and socioeconomically diverse communities across the country. You can see all of the Meet Me at the Park Play Spaces on our interactive map.
Evaluation Shows Positive Impact on Communities
Evaluations of the park spaces and surveys from park attendees revealed the positive impact these spaces are making on local communities. Renovated play spaces bring an increase in visitors engaging in moderate-to-vigorous activity. Park renovations positively influence nearby communities and increase the number of adults and children who exercise and play. Improved play spaces led to 80 percent of surveyed park visitors feeling the projects had a positive impact on nearby communities, and a 16 percent increase in first-time park visitors. And, conducting the surveys helped parks department personnel connect and learn more about their communities. You can read more about these efforts in the upcoming December issue of Parks & Recreation magazine.
Ongoing evaluations of each of the play spaces shows that the investment in these spaces is paying off as seen through increased use of these neighborhood play areas and subsequent community engagement. The Meet Me at the Park program clearly demonstrates that by coming together, we can provide kids and families across the country access to healthier lifestyles, as well as safe, inclusive and innovative play spaces to enjoy for years to come.
Jennifer Stromberg is an NRPA Program Manager.