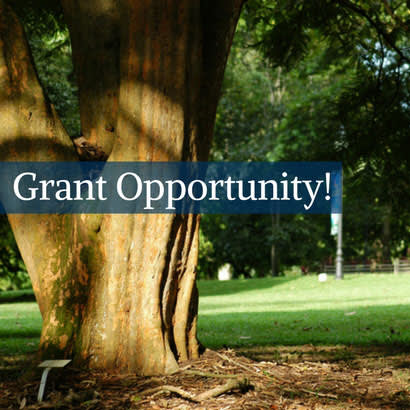 At NRPA, our Commit to Health campaign continues to expand well beyond programming related to nutrition and physical activity. Park and recreation agencies nationwide are consistently demonstrating the role they play in the overall health and wellbeing of the communities they serve. With growing attention on the need for substance use prevention, there is now an opportunity for community-based organizations — like parks and rec — to come together to create a plan of action in both addressing the impact of substance use locally and creating tools for prevention, particularly for youth.
The recent 2017 Monitoring the Future (MTF) Survey shows a decline in perceived risk of harm for various substances among youth, including synthetic marijuana, occasional cocaine, heroin or steroid use. These trends reinforce the need for holistic, community-wide strategies that effectively prevent substance use among youth and empower them to lead productive and healthy lifestyles.
Drug Free Communities (DFC) Support Grant
The Substance Abuse and Mental Health Administration (SAMHSA) is responding to the need for community support with a new round of funding for the Drug Free Communities (DFC) Support Grant Program. This program offers funding to community-based coalitions preventing substance use among youth.** The goals of this program are to:
Establish and strengthen collaboration among communities, public and private nonprofit agencies, as well as federal, state, local and tribal governments to support the efforts of community coalitions working to prevent and reduce substance abuse among youth.
Reduce substance abuse among youth and, over time, reduce substance abuse among adults by addressing the factors in a community that increase the risk of substance abuse and promoting the factors that minimize the risk of substance abuse.
A total of $15 million is expected to be available to support 120 grants of up to $125,000 per year for up to five years.
Applications were due March 29, 2018.
Eligibility Requirements
Eligible coalitions must include representation from 12 different sectors within the community, including youth, business, media, school, law enforcement, health care, government and other sectors involved in reducing substance use. The coalition must have been in existence for at least six months.
Coalitions are expected to apply the following seven strategies for community-level change:
Provide information to the community through educational presentations, workshops or seminars.
Conduct workshops, seminars or activities designed to increase the skills of participants, members and staff.
Create opportunities for participation in activities that reduce risk or enhance protection, including mentoring, referrals for service and youth clubs.
Improve systems/processes to increase the ease, ability and opportunity to utilize those systems and services in prevention initiatives. Improve systems/processes to decrease the ease, ability and opportunity for youth to access substances.
Increase or decrease the probability of a behavior by altering the consequences for performing that behavior.
Change the physical design of the environment to reduce risk or enhance protection.
Modify/change formal policies in written procedures, by-laws, proclamations, rules or laws.
**This program offers funding to community-based coalitions preventing substance use among youth that have not previously received funds through this program. Previous DFC grantees should refer to the DFC Competing Continuation grant program.
Parks: A Key Coalition Member
Parks are an obvious partner in any DFC Coalition. As detailed in the June edition of Parks & Recreation magazine, substance use is gaining prominence in local parks. Parks must deal with health and safety issues resulting from littered drug paraphernalia, as well as substance use/overdose and drug sales in parks. As service providers on the front lines, park and recreation staff may be the first to identify signs of substance use among youth or in the household. Parks must engage in robust partnerships with law enforcement, health care providers and other community-based services to improve response and hand-off procedures.
Parks can support community-coalitions through various activities, including:
Physical and operational modifications such as adjusting park hours to prevent substance use in public parks;
Youth prevention education and reinforcement of youth protective factors that prevent substance use; and
Hosting community prevention and education events in park and recreation spaces.
Joining A Coalition
There are thousands of community-based coalitions across the United States, and chances are there is one in your community. The Community Anti-Drug Coalitions of America (CADCA) offers extensive resources to support coalition networks, including linking interested partners to existing local coalitions. Parks can contact CADCA's Membership Department to be matched with a coalition based on geographic location and other interests.
CADCA offers a starter kit for entities interested in starting a new coalition as well.
Interested in sharing your experience with a local substance use prevention coalition? Contact Kate Clabaugh, NRPA's Senior Government Affairs Manager.
Cassie Pais is a Development Officer for NRPA.
Kate Clabaugh is NRPA's Senior Government Affairs Manager.