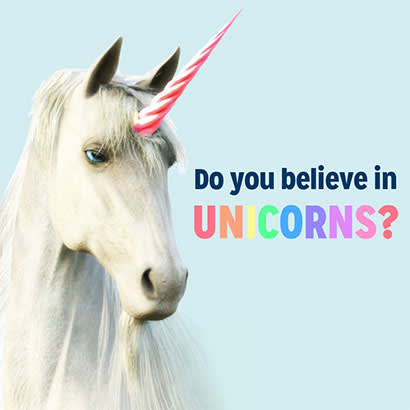 We know finding the right fit for your job openings can difficult, but what if I told you that you can find the perfect employee with all the qualities that you are looking for? Whether you are looking for counselors to help you run your summer camps or a new assistant director to help take your agency to the next level, your hiring process plays a critical role in attracting the right candidates for the job. Here are five tips to help you improve your recruiting practices and attract your park and recreation unicorn:
1. Build a strong employer brand.
Is your agency a great place to work? Do you offer membership in an association (NRPA, for example), gym membership, flexible schedule or tuition reimbursement? Let the perks of your agency be known! Job seekers will be researching you, so this is a great opportunity to stand out and attract your unicorn candidates. Don't forget to check your social brand and reputation as well — applicants will be looking to sites like LinkedIn and Glassdoor to see what former employees have to say.
2. Determine strengths needed for the position.
To find your unicorn employee, think beyond the basic skills required of your job opening.If you are hiring someone to do a job which is repetitive in its nature, look for someone who is self-motivated. If your position is high-stress, look for someone who works well under pressure. And whether you are working in an office or out in the field, find someone that's passionate about your agency's goals in the community, because a career in parks and recreation means enhancing the quality of life for all people.
3. Revamp your interview process.
To conduct successful interviews, you first need to create structure. A random process produces random results. Use the same questions for all applicants for that position. If there is more than one interviewer, all questions should be consistent and target the same job requirements. It's also important to ask open-ended questions during the interview process to help gain more insight into the experiences and personality of the candidate and determine if they are a good fit.
4. Ask for feedback.
The best way to learn how your agency can improve its recruitment experience is to ask. Set up a survey and send it to candidates who reach various points in the application process. Gathering this data is the first step to understand how you can improve your hiring process and minimize losing your unicorn to another offer. Calling candidates for feedback is an option for a more personal touch. The bottom line is that preventing the perfect candidate from getting away requires extra effort.
There are so many qualified professionals out there looking for new opportunities each day. Make sure you take the time to improve your hiring process to find the park and recreation unicorn you're looking for. And don't forget the best tip of all:
With more than 18 million views since its inception, the NRPA Career Center is the best online resource for reaching qualified park and recreation professionals. Each job posting is viewed by an average of 1,000 job seekers and there are 7,000 searchable resumes of highly qualified candidates. You also have the ability to manage your job applications and job postings at any time.
For more employer resources, visit the NRPA Career Center. If you have questions, please email me.
Hayley Herzing is NRPA's Senior Manager of Membership.