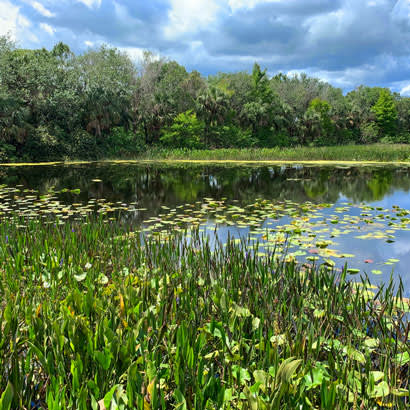 Community resilience is at the heart of what thousands of park and recreation professionals and their agencies do every day. Together they improve the local environment and promote the physical, mental and social wellbeing of residents so that communities get healthier and stronger.

NRPA's Great Urban Parks Campaign (GUPC) assists these efforts by supporting green infrastructure (GI) projects in parks nationwide, and by providing resources that elevate the critical role park and recreation agencies play in building healthy, vibrant, climate resilient communities.
What is Green Infrastructure, or GI?
GI encompasses a wide array of stormwater management solutions such as green roofs, trees, rain gardens and permeable pavement. These elements capture and infiltrate rain where it falls, reducing flooding and enhancing water quality. Projects improve the health of not only local waterways, but also, by extension, the individuals and communities who reside nearby. And when cities and towns install GI in parks, all kinds of other benefits are possible — from GI features that expand the use of walking and biking trails, to other features which encourage children to play more outdoors. Ultimately, the effects of GI in parks go far beyond just flood reduction — green infrastructure can boost the physical, mental, social and even economichealth of communities.
NRPA Green Infrastructure Evaluation Framework
Though GI in parks produces many powerful benefits, not many community-focused resources exist for local governments to efficiently collect beneficial data at their GI project sites. Seeing this need, NRPA launched the Green Infrastructure Evaluation Framework to encourage the collection of environmental, social, economic and health data that can realistically be measured without a ton of time, money or experience.

The framework is a set of downloadable tools and research-informed text that give you a complete benefits measurement plan. It gives you a clear, resource-conscious way to collect data on how your project benefits your community. The framework has three simple steps that will guide you from defining your project's goals, to collecting data, to using that data to improve future GI work and spreading the message about the impact of your project.
What's Next?
Throughout the next several months, NRPA will be continuously evolving the Green Infrastructure Evaluation Framework as it is piloted in the field. As more data is collected nationally, NRPA will become a top data and evaluation resource for green infrastructure in parks, so that communities have all the resources they need to collect data on the ground.

Please feel free to email me or call me at 703.858.4739 to learn more about this resource.
Kevin Brady is NRPA's Senior Evaluation Manager.