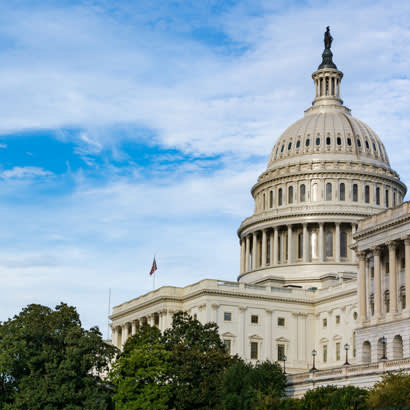 After years and years of advocacy from NRPA and its members, the Land and Water Conservation Fund (LWCF) has finally been approved for permanent reauthorization by Congress.
Thanks in large part to the involvement of our members, Congress passed the John D. Dingell, Jr. Conservation, Management, and Recreation Act, commonly known as the "Lands Package," which includes a permanent reauthorization of the Land and Water Conservation Fund (LWCF) and a guaranteed 40 percent in funding for the LWCF State Assistance Program. Now, the bill heads to the president for his signature.
Why is this such a big win for our industry?
Historically, Congress has authorized LWCF in small chunks of time, sometimes three to five years. While the program has always been reauthorized since its inception in 1965, the lack of a permanent authorization resulted in uncertainty for many of our member agencies that rely on this funding for project implementation.
Furthermore, in the past five years, the LWCF State Assistance Program received as low as 12 percent of the total LWCF fund. This resulted in few projects at the state and local level, negatively impacting our member agencies and the communities they serve.
Seeing these issues, NRPA with the help of its members pushed Congress to permanently reauthorize LWCF and to provide a guaranteed amount for the state assistance program. And thanks to our long and hard-fought efforts, Congress passed the Lands Package, helping secure both. Thank you to everyone who played a role in this process.
Permanent reauthorization means that LWCF is permanently established by Congress and that it's existence isn't up for debate. However, it is still subject to annual appropriations and the amount at which Congress actually funds it each year can and will vary. This means that you will still hear from us to advocate for more funding for LWCF, but at least we'll no longer have to advocate for it's existence!
So now, we, along with park advocates everywhere, can rejoice!
Kyle Simpson is NRPA's Senior Government Affairs Manager.