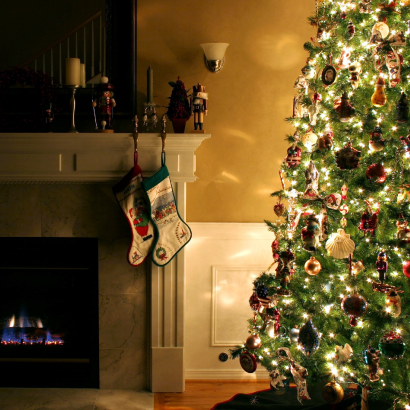 After an eventful December debating tax reform, disaster aid, and an overall final budget to avert a government shutdown, Congress is heading home for the holidays with plenty of work left to be done in the new year.
Budget and Spending
Today, the House and Senate passed yet another short-term extension of the Continuing Resolution that expires December 22, averting a government shutdown and punting action on a long-term spending package until January 19, 2018. Today's compromise incorporated a handful of additional short-term fixes, including a short-term funding patch for the Children's Health Insurance Program (CHIP) and a waiver to automatic spending cuts to Medicare triggered by the tax bill under the so-called PAYGO "pay-as-you-go" law. Unfortunately, it appears that the CHIP funding and funding for community health centers and other health programs will be paid for with a $750 million cut to the Prevention and Public Health Fund, which we have actively sought to defend the past few fiscal years and during healthcare repeal debates.
Issues that remain on the docket for January include:
Providing relief for young people who were granted relief by the Deferred Action on Childhood Arrivals (DACA) program
Fixes to the Affordable Care Act
Disaster relief for Texas, Florida, Puerto Rico and California
Funding to address the opioid crisis
Disaster Relief
Today, the House voted to pass an $81 billion emergency disaster supplemental bill providing relief to states and territories devastated by recent natural disasters. The Senate is unlikely to vote on a disaster supplemental until January. The House bill designated funding allotments in the following areas that may aid park and recreation agencies in helping their communities recover:
FEMA: Disaster Relief Fund ($27.5 billion)
HUD: Community Development Block Grants ($26 billion)
USDA: Watershed and flood prevention efforts ($540 million) and emergency conservation efforts ($400 million)
CDC: Mosquito eradication, infectious disease response, environmental health and repairs to facilities ($200 million)
Tax Reform
Before leaving, Congress passed its tax reform package, a feat not seen since 1986. Provisions included in the new law (learn more here) are both positive and negative for park and recreation priorities. However, the tax reform package is estimated to add at least $1.5 trillion to the federal deficit over the next 10 years and Congress will have to decide where that money will come from. It is assumed they will be considering cuts to mandatory entitlement spending, such as, Social Security and Medicare.
NRPA's public policy team with continue to track these funding streams and new allotments to ensure continued investments in our federal funding priorities. Our main ask of Congress continues to be maintaining FY2017 funding levels in any final FY2018 budget agreement (read Hey Congress, if the Budget Ain't Broke, Don't Fix It). We will be returning from the holidays ready to both defend our priorities and pursue new opportunities.
We wish everyone (including Congress) a happy and healthy new year!
Learn more about federal policy and legislative issues impacting parks and recreation.