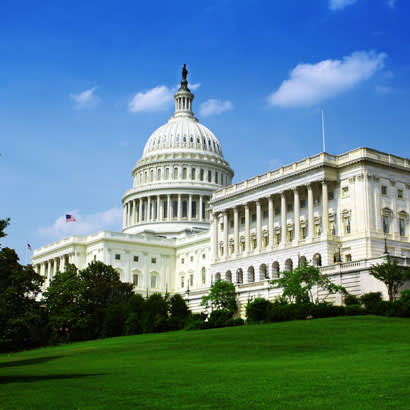 Congress passed a temporary spending agreement today to end the shutdown and fund the government through February 8.
Just before the New Year, we reported on the Continuing Resolution (CR) that was in place until last week (read Congress is Heading Home for the Holidays). With yet another CR now in place, a final budget resolution for FY2018 has once again been delayed. Fortunately, this CR does include a 6-year fully-funded reauthorization of the Children's Health Insurance Program (CHIP).
Issues that remain on the docket for February include:
Providing relief for young people who were granted relief by the Deferred Action on Childhood Arrivals (DACA) program
Fixes to the Affordable Care Act
Disaster relief for Texas, Florida, Puerto Rico and California
Funding to address the opioid crisis
We urge congressional leaders and the president to reach a long term agreement that provides certainty to local government leaders and protects our core priorities.
NRPA's public policy team will continue to track this process closely and update everyone accordingly.
Stay tuned!
Learn more about federal policy and legislative issues impacting parks and recreation.