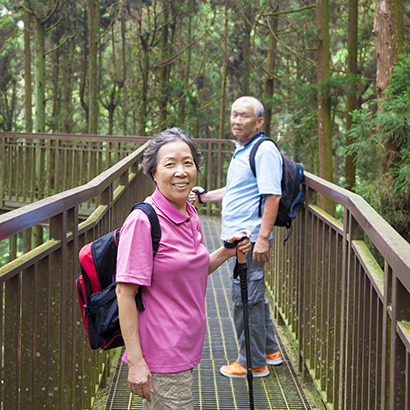 Many of us know someone who is affected by arthritis — whether it is our grandparent, parent, child, spouse, sibling, cousin, friend, co-worker or ourselves. Unfortunately, arthritis is very common in the United States and the number of those affected is increasing at an alarming rate. On March 7, 2017, the Centers for Disease Control and Prevention (CDC) released Vital Signs: Arthritis in America highlighting the prevalence of doctor-diagnosed arthritis in America, along with activity limitations and measures than can be taken to combat arthritis. According to the report:
So what can be done to reduce the symptoms? Adults with arthritis can reduce their symptoms by participating in evidence-based physical activity and self-management education programs.These programs can improve their function and help them gain the confidence and skills to manage their pain by over 40%. This is where park and recreation professionals across the U.S. play a vital role.
In this Vital Signs report, the CDC highlighted park and recreation agencies as optimal settings for active promotion and implementation of these programs. For the last four years, the federal government supported national organizations like NRPA to expand the dissemination and implementation of arthritis evidence-based interventions such as Walk With Ease (WWE) and Active Living Every Day (ALED). Not only are these programs effective, they are multi-component and low-cost for park and recreation agencies. By offering these programs at your agency, you will be increasing the availability of arthritis interventions to adults who may not otherwise have access to them. In addition, participation in physical activity programs can reduce that individual's health care cost by $1,000 each year.
"State officials and community leaders can promote physical activity and disease management educational programs to adults with arthritis through public health departments, parks and recreation agencies, and community and senior centers." - CDC Vital Signs, Arthritis in America
To date, 141 local park and recreation agencies across the U.S. have made the commitment to offer these programs to their communities. To learn how to get involved and implement evidence-based physical activity programs at your agency, visit NRPA's arthritis interventions and review the >Walk With Ease: Ingredients for Success and Active Living Every Day Best Practices Guide.
Lesha Spencer-Brown is NRPA's Arthritis Interventions Program Manager.