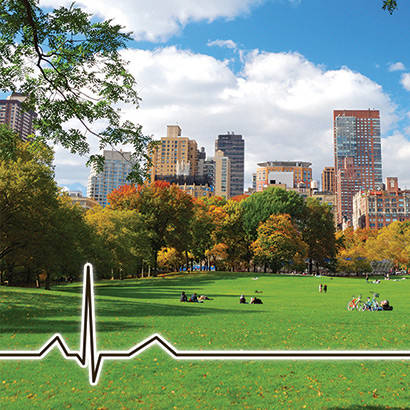 The National Recreation and Park Association polls Americans to explore their views on topics related to the park and recreation field. Each poll targets 1,000 adults ages 18 and up, representing a cross-section of Americans.
Featured Park Pulse
July, 2017: Adults of all ages are spending time engaged in outdoor play each week in America.
Park Pulse Archive
June, 2017
Americans head outside for their walking pleasure.
May, 2017
Financial difficulties resulted in close to 100 million Americans experiencing food insecurity over the past year.
April, 2017
Americans look to their local government to make environmental initiatives a priority.
March, 2017
Americans support a proposal allowing HSA and FSA money to be used for fitness programs and recreation costs.
February, 2017
Americans say it is important for local government to set aside land to preserve the natural landscape.
January, 2017
Americans prefer to stay physically active this winter by walking, running, and hiking outside.
December, 2016
Three in four Americans intend to purchase gifts associated with outdoor activities this holiday season.
November, 2016
Healthy food and drink options while on-the-go should be made more accessible says most Americans.
October, 2016
New online survey finds Americans support NRPA's position in prohibiting the use of tobacco products in public areas.
September, 2016
Americans overwhelmingly agree that children need more physical activity opportunities.
August, 2016
Watching Olympic and other sports athletes inspire many to be more active on their own says latest NRPA poll.
July, 2016
NRPA poll shows most Americans have attended or will be attending one or more outdoor summer events in their community this summer.
June, 2016
NRPA identifies the activities enjoyed the most outside in the summer through latest poll.
May, 2016
NRPA poll shows Zika to alter the outdoor plans of many Americans this summer.
About NRPA Park Pulse
NRPA commissions Wakefield Research to survey approximately 1,000 adults ages 18 and up, on topics related to the park and recreation field. Each month, NRPA will release a new Park Pulse poll result. If you have a suggestion for a Park Pulse poll question, please send it to Kevin Roth.
Contact Us
For more information about NRPA Park Pulse: