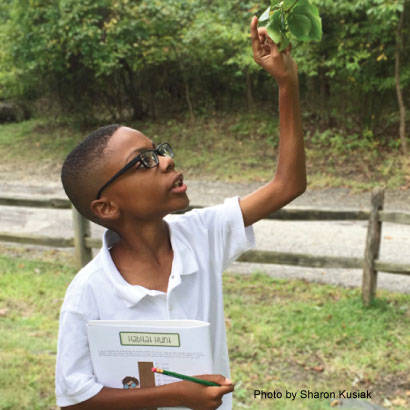 Wildlife Explorers is NRPA's turn-key initiative that connects youth to nature by leveraging existing out-of-school programming happening at local park and recreation centers.
Target age range: 5 to 10 years old
Program length: 6 weeks (meeting 1-3 times per week)
Activity length: 45 minutes to one hour per week
Location: Any park or recreation center, schoolyard, or outdoor space
Staffing: No experience with subject matter required
Get the Wildlife Explorers Workbook
The workbook includes an easy to follow six chapter curriculum complete with activities for youth and a guide for facilitators. Download the curriculum today and bring Wildlife Explorers to your community.
To get a free PDF copy of the Wildlife Explorers Workbook, just enter your contact information below. Don't worry, we will never share your information.
Resources
For questions about the program, contact Serda Ozbenian.