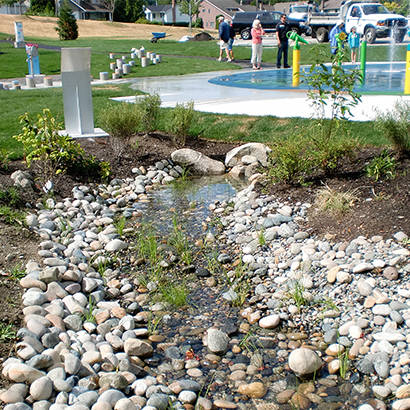 NRPA's Great Urban Parks Campaign aims to improve environmental and social outcomes in underserved, low-income communities through green infrastructure projects in local parks. Green Infrastructure projects within parks are an efficient way to address stormwater runoff, reduce flooding, and increase biodiversity and wildlife habitat while simultaneously providing communities increased access to recreational opportunities and to nature.
The campaign will also result in the development of training resources for park, planning and green infrastructure professionals to improve equity through green infrastructure.


Get a glimpse of how green infrastructure improves communities
Contact Serda Ozbenian at NRPA with any questions.