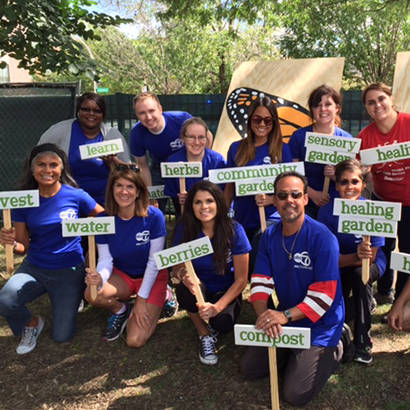 The National Recreation and Park Association (NRPA) periodically posts information about grant and fundraising opportunities that are available for park and recreation agencies.
Current Grant Opportunities
Community Engagement Grant Opportunity
The Great Urban Parks Campaign engages and empowers residents to be active drivers in the planning, design and implementation of green infrastructure projects in their parks in order to ensure maximum benefits are realized for the surrounding community.
NRPA is currently seeking applications from park agencies or nonprofit partners to support community engagement activities that educate and empower local residents to be active drivers in planning, design, implementation, and ongoing maintenance of a green infrastructure project in their local park.

Fundraising Resources
Fundraising Strategies Online Class
NRPA provides online learning resources, including an online class for fundraising.
This course teaches best practices and principles of effective and strategic fundraising for park and recreation agencies. CEUs: 0.3
Member: $50 | Non-Member: $65
Independent Fundraising Resources
When looking for funding and grants, there are many resources available on the Internet. Below are just a few suggestions on where to start your research.
Foundation Center: Provides both training and research information on corporate and foundation grant programs. The grants database is a collection of thousands of grants.
Guidestar: An excellent source of IRS 990 forms for foundations and other non-profit organizations.
Chronicle of Philanthropy: The Chronicle is a newspaper for non-profit news publishing, fundraising trends, resources, and recent grants.
Non-profit Times: Non-profit management newspaper.
Hoovers: Profiles millions of U.S. companies. It is a great source for employee contact information.
Fortune Magazine: A resource for identifying companies by state and industry.
Google, Yahoo Finance, and other general search engines.
Newspapers and magazines like the Wall Street Journal, Newsweek, New York Times.
If you are interested in learning more about NRPA's fundraising resources please contact Rachel Banner at 703.858.2159.