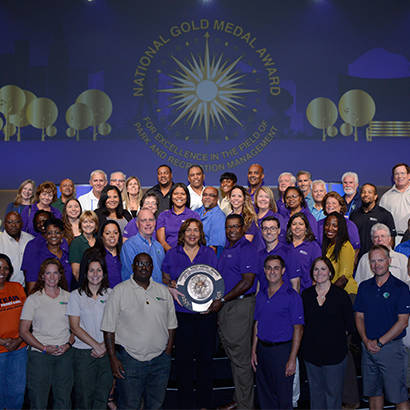 The National Recreation and Park Association recognizes that our members and supporters work hard to advance parks, recreation and environmental conservation efforts that advance the quality of life for all people. Our awards programs highlight the efforts of those who go above and beyond to make a difference in the community.
Applications Now Open for Gold Medal, NRPA National Awards and Robert W. Crawford Hall of Fame
Information about individual award programs, and how to apply can be found below. Applications for Gold Medal and the NRPA National Awards are due March 12, 2017.
For additional information contact awards@nrpa.org