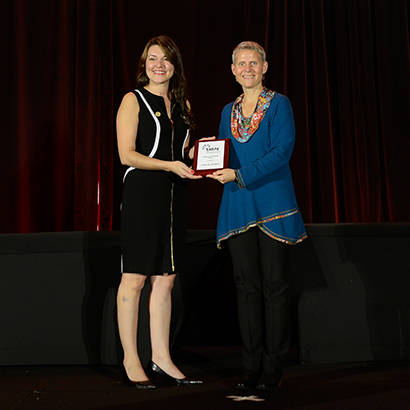 The scholarships and fellowships provide recipients with the opportunity to explore the operation of NRPA at our Annual Conference. A primary focus is to inspire future participation and leadership in NRPA and to develop professional contacts with leadership and members from around the nation. On an annual basis, four Young Professional Fellowships, two Student Scholarships and two Diversity Scholarships are awarded.

Recipients of the 2017 Fellowship and Scholarship Program
Diversity Scholarship
Leslyn McBean-Clairborne, Ithaca, NY
Kobeyeh Riley, Mint Hill, NC
Student Scholarship
Mary Elise Conzelmann, Humboldt State University, Arcata, CA
Dakota Hewlett, Michigan State University, East Lansing, MI
Young Professional Fellowship
Brianne Baglini, Fairfax, VA
Derek Donlevy, Milwaukee, WI
Nicole Fields, Buffalo, NY
Kevin Witte, Mountlake Terrace, WA

For additional information contact awards@nrpa.org.