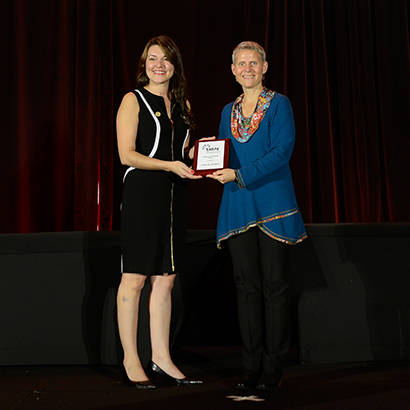 The scholarships and fellowships provide recipients with the opportunity to explore the operation of NRPA at our Annual Conference. A primary focus is to inspire future participation and leadership in NRPA and to develop professional contacts with leadership and members from around the nation. On an annual basis, four Young Professional Fellowships, two Student Scholarships and two Diversity Scholarships are awarded.
The Fellowship and Scholarship application process is now closed. The deadline was April 7, 2017.

Recipients of the 2016 Fellowship and Scholarship Program
Diversity Scholarship
Reginald O. Davidson, Round Rock, TX
Alexis R. Moreno, Boulder, CO
Student Scholarship
Austin G. Barrett, Pennsylvania State University, State College, PA
Taylor N. Witter, Illinois State University, Arlington Heights, IL
Young Professional Fellowship
Brian F. Bevacqua, Fairlee, VT
Richard W. Fink, II, Greenbelt, MD
Emily L. Hiatt, Oklahoma City, OK
Anthony T. Iracki, Milwaukee, WI
For additional information contact awards@nrpa.org.